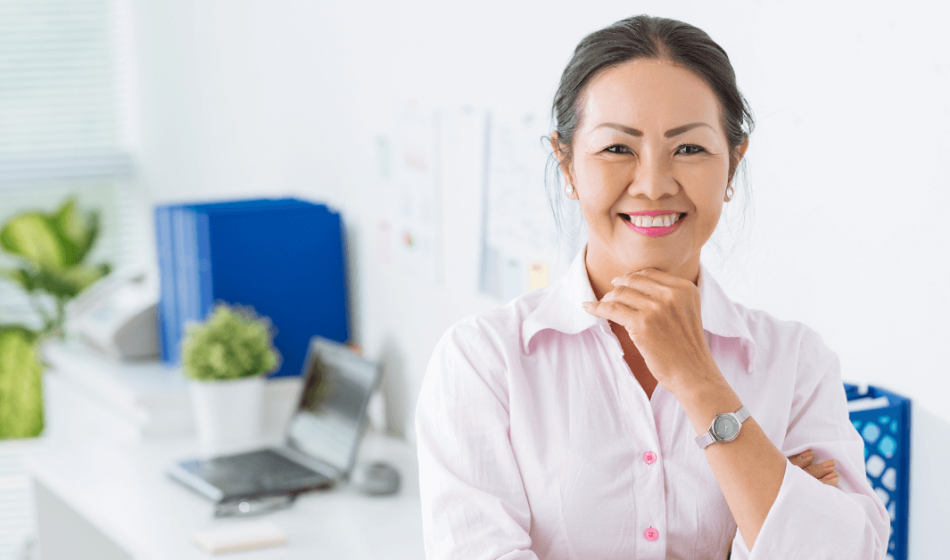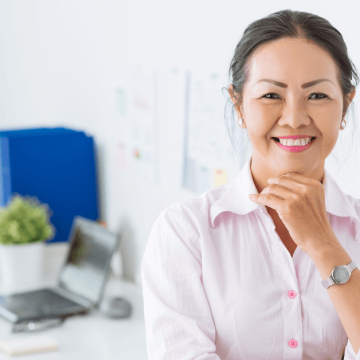 Organizational Leadership: The Program to Give Senior Managers a Boost
Your professional development approach should be unique to your career and goals – there is no one size fits all.
At Mahoney Performance Institute, we recognize that every leader has unique needs, and are here to help find the best solution for you. Whether that includes joining a Peer Group, working with our practitioners in a one-on-one coaching setting, or participating in our training programs, we are here to share our expertise and work with you to create a custom roadmap for growth.
Ready to explore your options? Learn more about our Organizational Leadership program below and click here to discover our other training programs.
Who is Organizational Leadership for?
Organizational Leadership is a program designed for senior or executive managers who want to be more effective leading through other leaders. Senior or executive leaders need general manager knowledge and skills; this program provides that as a refresher for some and for those who have not gone through formal training before.
What is the curriculum like?
In the Organizational Leadership program, participants learn:
The components of building a strategy and how to make key strategic decisions
How to develop sales targets that drive profitable growth
The elements of building the right business development team
Tips for designing the right marketing formula
The fundamentals of financial reporting and tracking financial conditions
How to create the right culture, hire the right people, and provide the right environment for them to thrive
The key leadership practices to drive accountability across the organization
Participants also have access to 40 unique tools to download and use to better their leadership and share with their team.
Where is Organizational Leadership offered?
When it comes to enrolling, there are a variety of participation options that are dependent on your organization and preferences. We offer our Organizational Leadership program in the following two settings:
Public Organizational Leadership Program
Our pubic programs are designed for small organizations that may not have a whole group to send through training together. Public programs are also a great option for larger organizations that have already sent a group through training together but have a new hire that they'd like to bring up-to-speed.
Our public Organizational Leadership program brings together a handful of people from a variety of organizations. We offer our public programs in the fall and spring. Our public Organizational Leadership program is offered online, as a self-study program with live, group check-ins with MPI instructors. This allows participants to work through the program modules on their own and use the live check-ins to connect with other participants and MPI practitioners, ask questions and learn more about the lessons in the modules they completed.
Private Organizational Leadership Program
Our private program options are designed for organizations that have groups of employees that they'd like to participate in training together. We cover the same material in our public and private trainings – the only difference is that in private training, participants learn alongside their colleagues. Like our public offerings, private training can be offered as a self-study program with live check-ins (as explained above) or facilitated by an MPI instructor in-person or live-online. Private trainings can be scheduled at your convenience.
How our Organizational Leadership program came to be
All of our core programs (Personal Leadership, Team Leadership and Organizational Leadership) were created to solve problems expressed by our clients.
As we've seen with our clients, and know firsthand, senior and executive managers face a unique challenge to steer their team in the right direction while hitting their own strategic goals and meeting the expectations of the organization. They often find themselves needing to influence and engage others in the organization, understand the financial aspects of the organization and optimize the processes needed to scale.
That's why we created the Organizational Leadership Program – so your senior managers can learn how to create game-changing strategy, a scalable culture and lead for organizational success.
Interested in learning more about the Organizational Leadership program? Get in touch today – we're here to answer your questions.