Personal Leadership
Given the unprecedented challenges the COVID-19 situation places on in-person gatherings, we will be conducting our Fall Personal Leadership program online. The Fall program will start on October 8, 2020. 
This online version of the program boosts your impact at work with a combination of self-study online learning and live, online check-ins with MPI practitioners. To learn more about the other participation options for Personal Leadership, please click here.
Join a program that brings together 2 online modules with 3 live, virtual meetings. Learn how to be a professional and to build and nurture great business relationships so that you fulfill your role and expectations, and deliver significant contribution.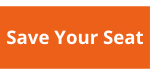 This program provides a hybrid approach by including four live, online sessions. A kick-off meeting is available to attend before you start on the two online modules; we help you get started and set clear expectations. A follow-up meetingis available to attend after you complete the online modules where you can ask questions, share experiences putting what you learned to work and get expert feedback.
Please find our Fall program details below and stay posted for our Spring program schedule. 
Fall 2020 Schedule and Tuition
One-hour live, online group meetings: 
October 8 at 10:00 am ET | Kick-off call
October 22 at 10:00 am ET | Questions and discussion about Being a Professional module
November 5 at 10:00 am ET | Questions and discussion about Building Great Business Relationships module
November 19 at 10:00 am ET | Questions and discussion about the program and final check-in
Tuition: $347 – this includes all reading materials and online access to all learning materials.
Register by Thursday, September 10, and receive a $30 discount!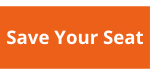 Questions? Contact Abby Todd, Client Services Coordinator, at atodd@mahoneyperformanceinstitute.com or call 518-292-6567.