Personal Leadership Course
Given the unprecedented challenges the COVID-19 situation places on in-person gatherings, we will be conducting the Personal Leadership course using the hybrid online approach of our Boost Your Impact program. This program will start on July 22.
Join a program that brings together 2 online modules with 3 live, virtual meetings. Learn how to be a professional and to build and nurture great business relationships so that you fulfill your role and expectations, delivering significant contribution.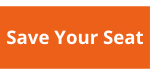 Working online gives one a lot of independence, but this program provides a hybrid approach by including three live, virtual sessions. A kick-off meeting is available to attend before you start on the two online modules; we help you get started and set clear expectations. A follow-up meeting is available to attend after you complete the online modules where you can ask questions, share experiences putting what you learned to work and get expert feedback.
Summer 2020 Schedule and Tuition
Kickoff: Wednesday, July 22, 2020
Time: 10:00 AM – 11:00 AM
Tuition: $395