Team Leadership
Given the unprecedented challenges the COVID-19 situation places on in-person gatherings, we will be conducting our Winter Team Leadership program online. The program will start on January 28, 2021.
This online version of the program makes leading your team easier with a combination of self-study online learning and live, online check-ins with MPI practitioners.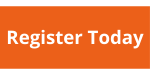 This online program covers the same content as the in-person Team Leadership training. We'll cover leading, managing, communicating and driving execution. The only difference? You'll work through a series of modules at your own pace and participate in live, online meetings with the other members of your learning group, instead of in-person at the Capital Region Chamber.
Winter 2021 Schedule and Tuition
One-hour live, virtual group meetings: 
January 28 at 10:00 am ET | Kick-off call
February 11 at 9:00 am ET | Questions and discussion about Leading Your Team module
February 25 at 10:00 am ET | Questions and discussion about Managing Your Team module
March 11 at 10:00 am ET | Questions and discussion about Communicating with Your Team module
March 25 at 10:00 am ET | Questions and discussion about Driving Team Execution module
April 15 at 10:00 am ET | Follow-up session and final check-in
Price: $1,097 – this includes all reading materials and online access to all learning materials.
Register by Friday, December 18 and receive $100 off.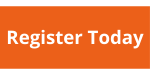 Additional Resources
Wondering if the Team Leadership program is the right fit? Click here to learn more about who the program is meant for and its curriculum. 
If you have any questions about how to register for the Team Leadership program, please contact Abby Todd, Client Services Coordinator, at atodd@mahoneyperformanceinstitute.com or call 518-292-6567.