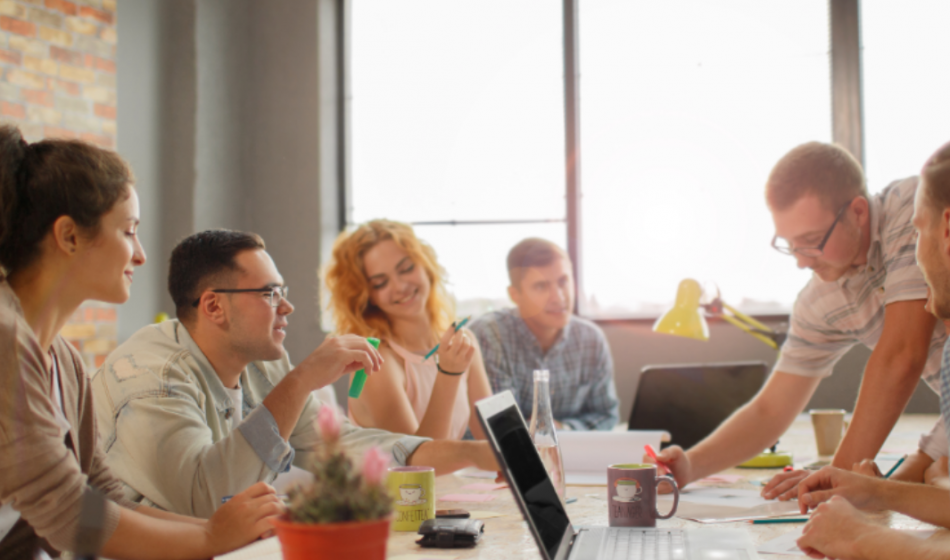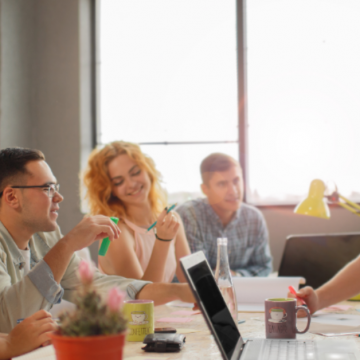 The Top 5 Benefits of Joining a Peer Group
Strong leadership skills are required to build and maintain a successful organization. From first-level managers to CEOs, it's important to have an effective leadership system in place to drive a high-performance culture, engage and sustain employee loyalty and wow your customers.  But, with the pressure placed on you to lead your team and drive performance, where do you turn if you have questions or need support? 
In this article, we're sharing how joining a Peer Group can provide you with the opportunity to develop and sustain your leadership system by proving you a safe space for learning, collaboration and accountability. 
What is a Peer Group?
Peer Groups provide leaders like you with an opportunity to connect with other leaders, across markets and industries, and learn outside of your normal work environment to strengthen your leadership system. At MPI, our Peer Groups consist of two primary components: an educational workshop and a peer advisory forum. 
Educational workshops consist of reading and/or watching videos and discussing ideas. Here, you can explore new ideas and topics through individual and group work and access to new tools to help you commit and plan to apply leadership concepts in your daily work. 
The Peer Advisory Forum is designated time to discuss structured business updates and share challenges you're experiencing. Here, you can explore a workplace challenge you are facing and get feedback and advice from your peers. Peer Groups are safe and confidential places to share your ideas and challenges, because we ensure that participants in each forum are not in competitive businesses or industries. 
Benefits of Joining a Peer Group
1. Actively learn to support your leadership system
When you join a Peer Group, you have access to an array of curated tools and resources. This enables you to develop, expand and support your leadership system. With an expanded toolbox and access to shared leadership experiences, you can more deeply impact your work, your team and your organization more effectively. 
2. Develop your leadership language 
As a leader, you're not just learning for yourself. Leverage your knowledge and share tools and ideas with your team to help them develop, too. Encouraging others to develop will help you define and refine your leadership style and language.  
3. Receive support from peers
Peer Groups are a safe space where you can talk through business issues you're facing. After years of hosting Peer Groups, we've seen the challenges discussed are often common challenges faced by most, regardless of industry. With a board of advisors to bounce ideas off of and an opportunity to seek advice from your peers, you can learn from your own challenges and the challenges presented by others. In addition, you'll have the opportunity to share your progress on key initiatives you're working towards. This can be anything from hiring and onboarding a new employee to organizing a better meeting schedule for your team. 
4. Acccountability
Peer Groups provide a place for you to purposefully and intentionally practice accountability without the usual pressures you have at work. By discussing and documenting tasks you're committing to, you'll be able to better chart your progress. This also helps you commit to deadlines and makes you more likely to stick with them. 
5. Show return on investment
With an expanded toolbox and support network, you can deliver higher value for your organization. More often than not, we see this cause a ripple effect – when you're at your highest performance, your team does better and can operate with clear expectations, knowing how they're being measured. Ultimately, this will help you lower costs, increase employee retention and loyalty and increase customer satisfaction and loyalty. 
Is a Peer Group right for me?
Peer Groups are for anyone looking to continue learning and drive a high-performance culture– whether it's a continuation of an MPI training program, or you're looking to expand your toolbox and continue to grow in your position. Peer Groups are organized for a range of leaders including business owners and CEOs, Senior Executives and Directors, as well as first and second level leaders. This allows you to learn alongside peers at a similar level, who work at a similar sized company with similar scope of challenges and issues.
Regardless of your title, joining a Peer Group will give you the boost you need to make a difference, provide unique value, serve others more powerfully and have a higher impact at your organization. 
If you're interested in learning more about the benefits of joining a Peer Group, or would like to join an upcoming MPI Peer Group, please send us an email and we'll be in touch.