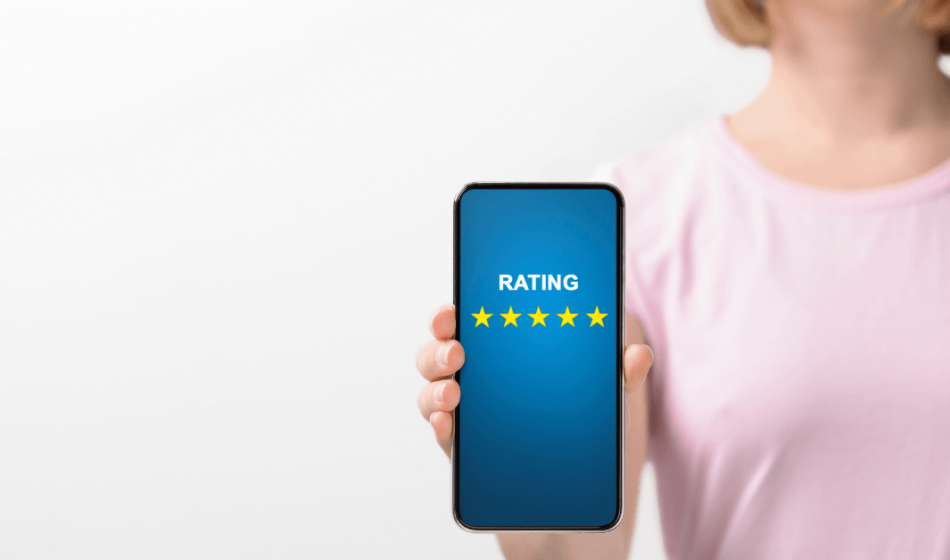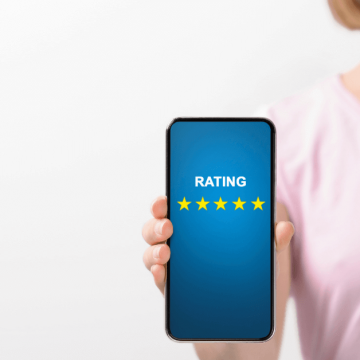 This Book Will Change Your View on the Customer Experience
The team at Mahoney Performance Institute is always good for a book recommendation. Recently, we've started an internal book club that includes our own "Team Learning Sessions" to share our key takeaways and discuss how we can better ourselves and our organization with what we've learned. This past month, we read The Customer of the Future by Blake Morgan. In this book, Morgan talks about the customer experience through the pillars of culture, mindset, technology, marketing and analytics.
Regardless of your role in your organization, the most important takeaway from this book is: everyone owns the customer experience. In this article, we're sharing a handful of Blake's ideas that resonated with us, and ways for everyone on your team to implement them into your organization's practices to better understand and improve your customer's journey.
1. Create a "frictionless" customer experience
One thing that stood out throughout the book is how Morgan describes technology as shaping the customer experience.  Morgan shares that technology allows organizations to provide what she calls "zero-friction, seamless customer experiences." By collecting data on prospects and customers, your organization can not only gain insight on the past, but also predict the future so you can "better anticipate customer needs, gain real-time feedback, optimize pricing, identify customer flight risk factors, staff up or down, or make real-time marketing bets."
Using technology goes far beyond collecting big data. It's in the little touches, too. For example: Do you know what medium to use with each of your audiences/customers? At MPI, we talk to our clients on a regular basis and keep track of their preferred medium for communication. This means some schedule through email, while others text or give us a call.  If your organization is in the retail sector, this may look different. Maybe you have a product subscription feature during checkout so customers can receive their favorite products before they run out, without even having to reorder through your website. Or you may have a chat feature on your website to talk with customers in live time about the merchandise they're looking to purchase. Regardless, it's important to use technology to streamline your processes and enhance your customer's experience. The easier and more seamless you make their experience, the happier they'll be.
Key Takeaways:
Be objective and honest about where your organization's experiences fall short so you can address the issues head on.
"It's the tedious, minor stuff that creates a great customer experience."
Empower and develop your team to solve customer issues.
2. Be the example
As you look to improve the customer experience, think about the example that you want to set for your customers and across your industry. This applies to your customer touchpoints as well as your leadership. Morgan shares that "transformational leaders" are not only "good listeners, thoughtful, and willing to be vulnerable, but they are also more humble than in the past." These qualities, in addition to leaning on experts and knowing how to motivate a team, foster a healthy environment that your customers are sure to see in their interactions with you.
With the right leadership, you'll create an environment for your team to thrive and innovate. "The best leaders are not born great; they become great over time. Invest in your leaders and they will invest in your employees, who will in turn provide superior experiences to your customers." This will naturally set you apart from competitors and position you as a thought leader and pioneer in your space.
Key Takeaways:
Create and encourage open lines of communication between the various levels of leadership in your organization.
Collect feedback from your team to continuously improve.
"Customer-focused leadership is leadership that rises above; these leaders go further and work harder than other leaders to ensure their relevance to their own companies, their teams, and their communities."
3. Understand your customer's journey
As you look to improve your customer experience, it's important to have walked through your customer's journey. When you understand your customer's journey, you'll have a clearer vision for areas of improvement.
While this sounds like it could be a lengthy, detailed process, here are four easy places to start:
Review routine communications
Begin by reviewing the two most standard communication mediums: email and phone. This includes out of office messages, email signatures and response times, as well as messages sent to customers.
Additionally, calling the numbers listed on your website can help take you through your customer's journey. Ensure that your directory is clear and easy to navigate, all numbers lead to the right team member, and that calls are answered promptly.
Evaluate your documentation
Look at your documents through the customer's lens to ensure that they're easily identifiable, with the name and purpose of the document clearly stated, and that they are branded consistently.
If your organization has forms and documents on your website, be sure that they're included in your audit, too.
Walk through your space
Whether you're in a retail store or doctor's office, periodically walking through your space to observe what your customers see can help you identify areas for improvements. Are rooms clearly labeled? Is your space kept clean and tidy? Is your merchandise well organized and laid out appropriately? Does your space feel consistent with your brand? It's easy to get caught up in your day-to-day tasks and overlook the physical space your clients are entering.
In today's virtual world, this applies to your online meeting space, too. Do you have a quiet corner to take meetings? Is your background professional and clean? Are you showing up to your virtual meetings in professional attire? Set a clear and attainable standard for your team – the goal in this doesn't have to be perfection, just strive for consistency and a professional look across your organization.
Look online
We're all aware of the importance of an organization's website and social media presence. While crafting the perfect marketing message may be outside of your wheelhouse, going online and scrolling through your organization's website can still be a beneficial exercise. Some things to look for include:
Broken links (this means clicking on anything that's hyperlinked to make sure that it takes you to the right page)
Where your company phone number and address are placed to ensure that your customers can easily find and contact you
Up-to-date information, including upcoming events, sales, pricing, etc.
When looking at your organization's social media, you'll want to be sure that the pages include your phone number and address, as well as clear links back to your website. Sharing your findings with your marketing team so they can make the updates necessary.
Key Takeaways:
Understand on a granular level what it's like for your customers to experience the products and services that you offer.
Think about the customer experience from end-to-end – how are you maintaining a relationship with your customers past the point of purchase?
Look for opportunities to "channel the needs of the customers back to the rest of the organization."
4. Look at your organization's culture and processes, too
Once you've walked through your customer's journey, it's important to look at your organization's culture, too. Your culture will support the changes you'll make to the customer's journey. Morgan defines culture as "creating a space where people feel safe, where they are challenged to create personal growth, and that they want to come back to every day."
At MPI, we've seen firsthand that when employees feel safe, there's better communication with clients and customers. When employees feel that they are trusted and have the autonomy and authority to make decisions on the spot, they can in-turn provide the best service to customers. Feeling micromanaged oftentimes leads to resentment and a lack of motivation. Plus, if employees and leaders don't feel empowered to solve customer problems in real-time, your customer experience can suffer by becoming slow and bureaucratic.
Throughout this conversation, it's important to remember that "a customer's tolerance for bad behavior – or poor product performance – is dropping rapidly because customers have ever more choices." Promoting the self-development of your leaders and growing internal talent will help shape your team and foster the customer-focused approach that's right for your organization.
Key Takeaways:
"Be intentional about the culture you design and start with purpose."
Promote self-development and grow internal talent.
Create open lines of communication with employees and managers – normalize candid conversations and create a culture of transparency.
Ready to take your customer experience to the next level? Let us know in the comments below if you've read The Customer of the Future, or how you can apply some of the ideas above in your organization. We want to hear from you!