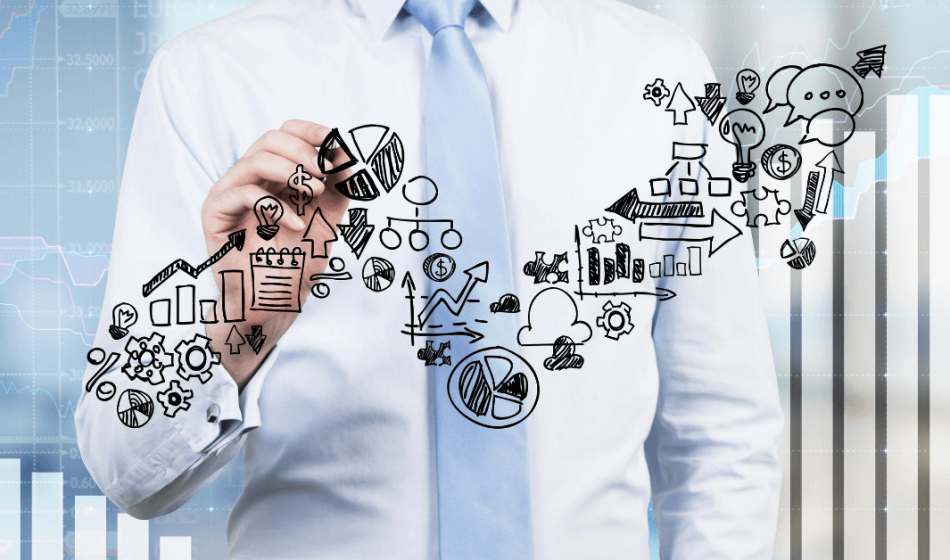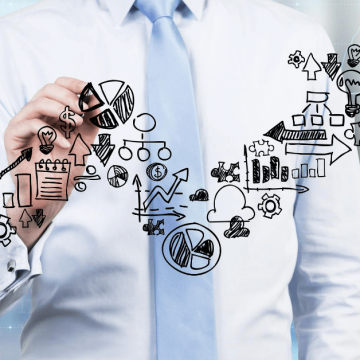 7 Steps to Successfully Restart, Recover and Grow Your Business
As states across the country are working toward reopening, collectively we continue to experience downtime with sports seasons cancelled, travel restrictions and concerts and conferences postponed. While economic activity remains lower, you can successfully restart, recover and grow your business if you choose to think differently about how you respond. In this article, we're sharing seven areas of focus and how you can think differently to position your business for success.
If your organization isn't ready to think this far ahead or doesn't yet have the financial strength to implement such tactics, our recent articles share tips and best practices for building a business recovery plan and the key market conditions you should consider. Mahoney Performance Institute is here help you think through, plan and execute the restart, recovery and growth of your business.
1. Modernize existing facilities
As you begin to restart your business, the health and safety of your employees should be a top priority.Consider using current downtime to modernize your facilities. Today, this includes:
Adjusting workstations to allow for required social distancing
Ensuring that common areas such as kitchens, bathrooms, doorways and staircases are optimized for low density traffic and minimized touches
Creating and maintaining health and sanitation stations; make it easy for employees and customers alike to be responsible for themselves
As you optimize your facilities, think and plan for what might be needed to respond to future pandemics or the "second wave" of this one.
2. Counter-cyclically increase advertising expenditures to build brand and market share
During times of economic downturns, continuing to invest in your organization's marketing can improve market share and return on investment. Take advantage of the market – pricing is generally lower because demand is lower. With consumers spending more time at home, you can reach a wider audience through digital marketing and advertising. And, with other organizations cutting back on spending, you'll face less competition for your marketing messages.
3. Counter-cyclically increase capacity
When demand on your business and others is low, your investment capital has the potential to go further. It is worth looking at how you can increase capacity before you need it, as opposed to after you need it.  By being proactive, and increasing overall capacity now, you'll avoid the risk of depleting your resources as demand increases and losing an opportunity to grow your business.
4. Align your operating model and organizational structure with future potential
Use this time as an opportunity to rethink organizational structure based on your future plans for operation. Three examples include:
Rethink your operating model
Like most other organizations, you've probably enacted new health and safety policies, procedures and practices to adapt to our new circumstances. Now is the time to also rethink your organizational structure based on your business recovery plan to restart and grow your business. As you open your doors again to both employees and customers, take inventory on what's worth continuing and what not to continue in your "new normal."
Rethink your remote work model and policies
Before the pandemic, employees who worked remotely were the exception at most organizations. Now, with stay-at-home requests and social distancing in place, it's worth revisiting your remote work model – can you leverage these conditions to reduce your office footprint and all the costs associated with it?  With significant travel restrictions in place, can you re-allocate travel budget funding toward building and developing your workforce?
Elevate the average performance level
Rightsize your organization and elevate employees' average performance level. This can be done by developing, retaining and nurturing your best people, while hiring and adding key members to your team.
5. Go get available top talent
Due to widespread layoffs and downsizing, there may be high quality talent available now that was not there 4-6 months ago – take the opportunity to go get it. With a large talent pool actively looking to re-enter the workforce, there's an opportunity to hire new employees and grow your team. Even if you don't have a specific role needing to be filled immediately, hire great talent now and trust that you can find a great fit for them.
6. Increase training and development to better prepare staff for expansion
Leverage downtime to train your team to improve their readiness, respond to growth and perform at a higher level. Investing in professional and leadership development will grow skills and knowledge and empower your employees, leading to increased engagement, loyalty, higher morale and higher retention.  Training and developing your team will also help to elevate the average performance level of employees across your organization so you can fire on all cylinders.
7. Boost inventories and increase input purchases entering into an expansion
While we can't always predict the future, paying attention to key market drivers, your competition, and other leading economic indicators can help you see growth and demand coming. Keeping a close eye on future demand will enable you to be prepared and have products and services ready for customers as soon as they want it. Plus, you'll be better positioned to fill pent-up demand faster than your competitors.
Also consider increasing purchases of raw materials and other critical business inputs before the economic expansion.  This will support your inventory growth while using longer-term buying agreements.
These seven areas of focus are meant to help you think through, plan and execute the restart of your business so you can successfully recover and grow. By thinking differently, you'll be better positioned to leapfrog your competition.
How are you working to position your organization for success? Tell us in the comments below, we'd love to hear from you.