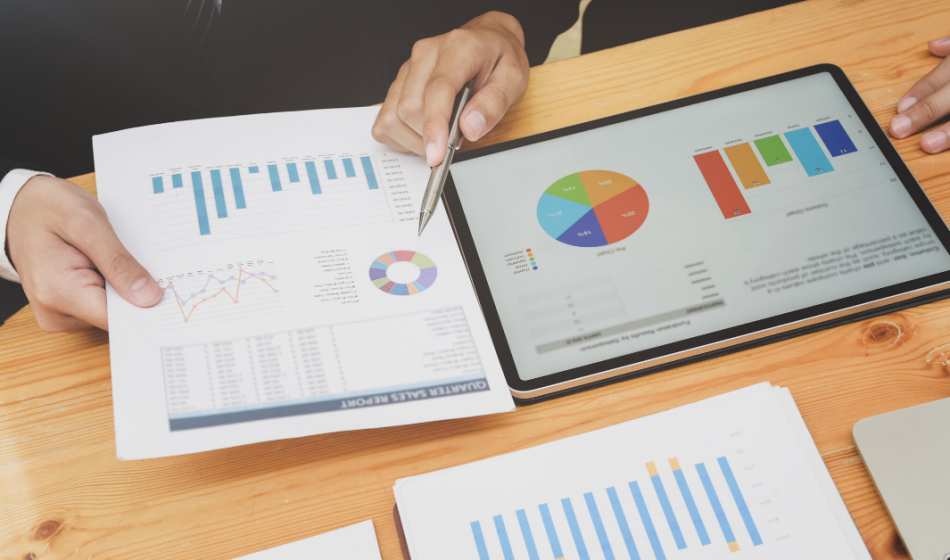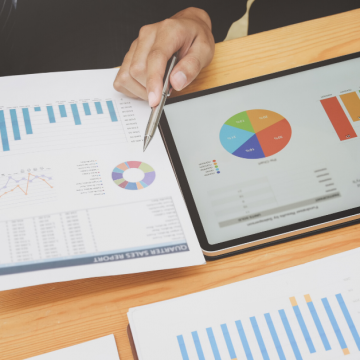 Trends and Market Conditions to Consider as You Plan for the "New Normal"
Businesses are always evolving in response to trends and market conditions. Though coping with the unprecedented health crisis and economic disruption of COVID-19 requires a different response plan.
As you look out over the next few months and think about your response plan, think about your "new normal" and take into account the following focus areas that may impact your organization.
1. Social distancing is here to stay
With a slow return to gatherings and events you'll have to think through some of the obvious areas of impact such as offering virtual services, handling cancellations and assessing your current workspace to ensure separation between employees. After you've thought through these initial questions, zoom out and think about other aspects of your business. How will social distancing trends impact your business development process? How will you reach new customers and is there an opportunity to expand outside of your geographic region?
Take this time as an opportunity to rethink the ways you've done things in the past. This means thinking of new ways to form and build relationships with customers, partners and employees.
2. Working from home can be productive
If your employees have been able to work from home, you may, like many leaders, be impressed with your teams' productivity and dedication during this time. As you plan for your "new normal" and think through extending, or even permanently instituting telecommuting policies, there are a few things you should consider.
First, some employees may feel hesitant to return to the office and may have found comfort in their new routine. Others will be excited to return and may want to go back even faster than you're ready. Navigate both relationships with clear, open lines of communication so employees are aware of not only what is happening, but why it's happening.
Second, you'll want to ensure that your company culture supports a dispersed team. Without the proper communication channels and socialization, employees may be left to feel isolated, leading to lasting mental health effects. We'll see a rise of collaboration tools to support this – be sure you're staying up-to-date and adapt the appropriate tools for your team.
Lastly, ensure that your team is equipped with the technology they'll need to work effectively from home. Chances are, your team members are working on company laptops or monitors that they brought home from their desk at the office. Check-in with them to see what their challenges are, if they have the equipment they need and what else they may need to do their job from home. This SurveyMonkey template is a straightforward and easy way to collect this data.
If your employees are not able to work from home, this topic is still relevant to you. Chances are, you've received questions or even seen resentment from employees about having to come into work while others work from home. Think through how you'll continue to address this over the coming months as many organizations extend their work-from-home policies even after shelter-in-place orders are lifted.
3. Online purchases are accelerating
In a recent Forbes article, Sanford Stein shares "The period of social distancing and sequestering has been a boon to online buying, which is likely to be sustained even after the immediate threats have subsided. The merging of convenience with personal safety has driven people who never considered buying groceries online to trying and liking it." This means curbside pickup, fast shipping and virtual delivery are here to stay. So are e-commerce support services such as Instacart, UberEats and GrubHub. How will your organization keep up with the rapid growth of e-commerce? Does your current infrastructure support such growth? If not, what changes do you need to make? Ensure that these changes are included in your updated business model and communicated to your team and customers.
Two things every company should do to address the impact of these trends and market conditions
1. Rethink your value proposition and business model, quickly and frequently
First, think through how you can adjust your value proposition to account for the personal safety of your team and your customers, and to address the convenience of your offerings. Your value proposition will drive everything else, including any changes to your business model. For example, if you're a professional services business your value proposition may be to provide the same high-quality service in a virtual format. This will then influence changes to your business model such as, the creation of campaigns to reach clients outside of your geographic footprint, an acceleration of technology to support virtual delivery and a new focus on speed and efficiency. As you adjust your business model, keep in mind factors such as the possibility of another spike in cases, the economy, your organization's financial position, and your supply chain.
2. Show your employees, clients and partners that you care
As you plan for the coming months, one of the top questions on your mind is most likely: "How am I going to keep my employees, customers and partners safe?" This is especially true if your business relies on face-to-face interactions. First, ensure that you have the proper mechanisms in place to serve customers remotely for the foreseeable future. Then, ask yourself what processes need to be updated to reflect these changes? Think through the measures necessary to keep your employees, customers and partners safe and clearly communicate your initiatives so all parties are informed. They'll remember your leadership during this time and appreciate that you kept their best interests top of mind.
Along the same line, think about how you can create personalized experiences for partners and customers. With most interactions happening digitally, how will you stand out? Here's where rethinking your value proposition is important – reacquaint yourself with your consumers' needs and expectations and make the necessary adjustments.
See Change as an Opportunity
While we wish the circumstances were better, we encourage you to see the opportunity for growth and transformation that this time brings. Think past the days of quarantine, plan for the lasting effects of this pandemic and identify your organization's opportunity for change.
The MPI team is here if you have any questions or would like more insight on the trends and market conditions above, please do not hesitate to reach out.