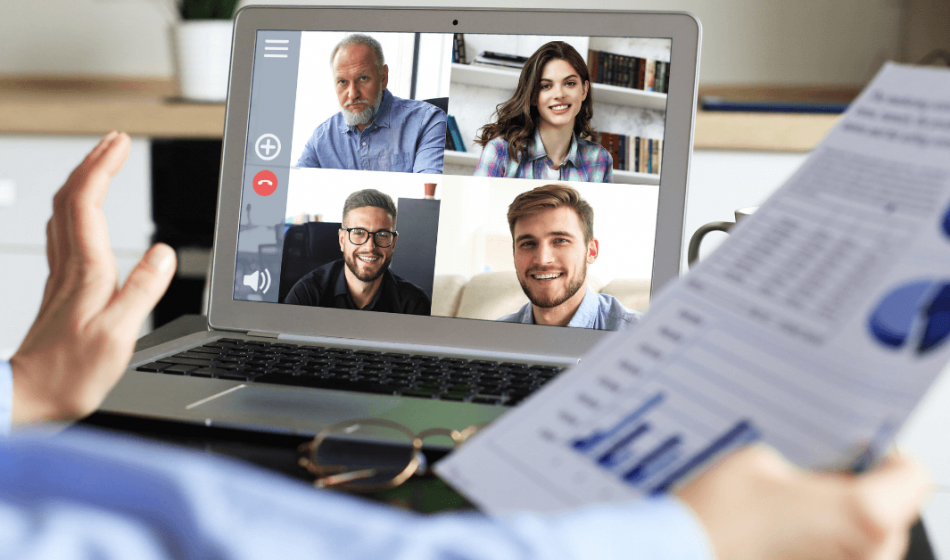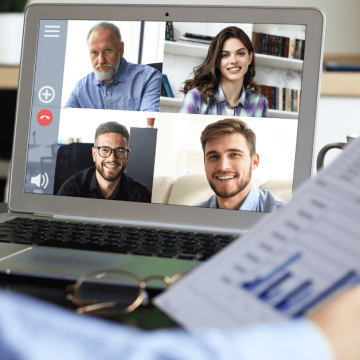 The Sales Leader's Guide to Building a Successful Sales Team During Times of Uncertainty
The pandemic has affected almost every aspect of our lives, from travel and socializing to the seemingly simple daily tasks. While the logistics and daily intricacies of the day-to-day work life have been altered, the core aspects of being a great sales leader have not changed.
In this article, we're diving into the seven core aspects of being a successful sales leader and what has (and hasn't!) changed about the role during the pandemic.
Whether you're in sales looking to go to the next level, or you're a business owner or CEO looking for metrics to assess your sales team, this article will provide you with a framework to think through and assess your team.
What has changed
The pandemic has changed many aspects of our lives, both personally and professionally. The two biggest areas that directly impact sales are:
The inability to meet face-to-face
While the rise of video conferencing platforms such as Zoom or Google Hangout have made it easier to keep in touch, the inability to meet face-to-face definitely complicates the traditional role of salespeople who are accustomed to taking prospects out to coffee or dinner in-person. It also impacts networking which traditionally takes place at in-person gatherings.
With so much uncertainty on what the year, quarter or month will look like, there is widespread inclination to postpone purchasing decisions. This can create complexities on multiple fronts, from hitting sales goals to conversations with prospects.
Through it all, these 7 things haven't changed
The following seven core aspects of being a great sales leader have not changed. Hopefully this list gives you some ideas on how to take your team to the next level or how to make your day-to-day work life feel more "normal."
1. Be sure you have the right players in the right seats
Understanding the difference between a salesperson and sales manager or business development officer and account manager will help you ensure that you have the right players in the right seats.
One of the biggest mistakes can sometimes be taking the top salesperson and turning them into a sales manager. While both roles require an understanding of sales, they also require different skillsets. are goal-oriented, driven and independently motivated, while sales managers should be nurturing and put their team first. The skills of salespeople oftentimes don't translate from role to role.
2. One-on-one meetings
Whether they're in-person, over the phone or on Zoom, the importance of meeting individually with team members and prospects hasn't gone away. This is where you will coach, mentor and hold people accountable. Accountability is better done in private, rather than larger-scale team meetings. Consistency is important, so stick to your agreed-upon schedule.
3. Motivate and inspire your team
Put the thought and time into motivating and inspiring your team, it will pay dividends. One way to do this is to create a regular sales meeting schedule to share successes and celebrate wins – both big and small. This is also where you conduct trainings to improve their industry and sales-specific knowledge. The sales team should leave this meeting motivated and inspired to drive sales. This is not the time for accountability.
4. Collect and share customer insights
The sales team are your eyes and ears. Are they sourcing and sharing the information they're learning from their customers? Every sales call and interaction can be more than a sales opportunity. Also, host quarterly meetings where you and your sales team can report out to the rest of the organization on what's important to your customers.
5. Connect the dots
Connect the dots for your customers on how you can work together into the future. This is especially important for people during times of uncertainty – make it as easy as possible for them to keep coming back! For example, safety and convenience are more important to customers than ever before. Identifying ways to make your customers' experience easy and frictionless for them is the difference between a good customer experience and a great one.
6. Compensation packages
Look at your compensation packages – are they aligned with the objectives you have for your sales team? This is an important component to all roles, but sales specifically as commission can be easily impacted by external factors. Ensure that your compensation plan is motivating and driving the results you're looking for. If not, adjust the plan.
7. Culture is key
Do you have an executive team that understands and embraces the importance of business development? Does everyone understand the role they play in sales? Does your sales team have all the tools and support they need? Do you as a sales manager spend your time you're your salespeople and clients or in front of your CRM? If you answer "yes," to these questions, you're building a great sales culture. If not, you've got some work to do.
Don't forget, until a sale is made, nothing else matters.
We hope this framework helps you think through the core aspects of being a great sales leader. The moral of the story: get out in the field and coach your team.
As a sales leader, your salespeople are looking to you. We're here for you and ready to help – reach out with any questions you have.