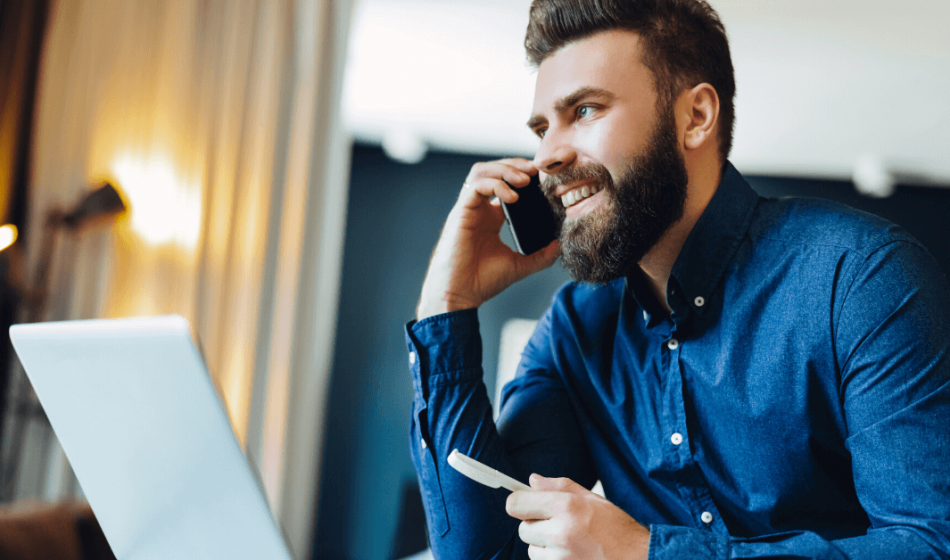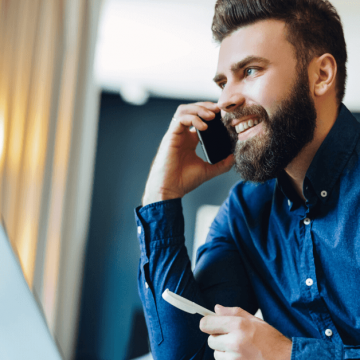 Maintaining and Strengthening Customer Relationships In The Time Of COVID-19
Consumers may be in self-quarantine, but that doesn't mean you can't provide the same exceptional customer service your organization is built on. Just as your team is looking to you for guidance, your customers need you to acknowledge and accommodate for their needs.
In this article, we're sharing tips for maintaining customer relationships and effectively communicating, now and in the future. We hope these get you thinking about your own messaging and customer service practices and how you can adjust both to meet your clients' needs.
1. Reach out personally
During times of uncertainty, it pays to go back to basics. Make a call or write a hand-written note to let your clients and vendors know you're thinking of them.
An easy and effective way to do this is to create a list of your key contacts that you'd like to reach out to, then set a goal for how many you'll contact each week. Showing your customers that you're here to support them when they need it most will eventually help you bounce back stronger.
2. Ensure transparency
Keep your customers updated and informed. Just as your team looks to you for reassurance and guidance, your customers rely on you for the product or service you deliver and want to know how these circumstances effect your offerings. Be transparent about how you're improving the convenience and safety of your offerings. Harvard Business Reviewadvises organizations to tell customers "about all changes to your operation, including new hours, facility closures, staff reductions, customer service availability, and ordering options, among others. While you can reference the emergency government regulations that necessitated these changes, it's far better if you are viewed as being proactive and motivated by your customers' best interests."
Additionally, inform your customers and let them know where you're sharing updates, such as your website, social media platforms, or personal outreach.
3. Allow for flexibility
During times of uncertainty, it's important to stay attuned to social and economic changes. While maintaining routine and order is important, allow for some flexibility and meet your customers where they are. For example, a professional services company that usually books two to three months out may revise their cancellation policy and start looking at your calendar in two week increments as clients work through the shifts in their organizations, too. Or, a service-based business such as a gym or yoga studio may offer online gift cards and live stream their classes.
4. Be authentic
This is an unprecedented and difficult time for most of us. Be authentic and real with your customers by keeping your messaging simple and honest.  Let your customers know that their health and safety come first and act with compassion. Remember, your customers, just like your employees, will vividly remember how you lead them through this crisis.
5. Empathy rules
If compassion is key, empathy is king. Practice empathy and put yourself in your customers' shoes – this is the step that will take your customer service to the next level.
As our world continues to change rapidly, check in with yourself every week and ask, "What am I doing to improve the customer experience?" Use this time to learn what's important to your customers and how you can make their experience frictionless.
Applying These Tips
Keep these tips in your toolbox as you navigate through this time. While your organization's messaging and customer service is always important, in times of uncertainty, it's under a microscope.
Work together with your team to align on your messaging and make sure that your team has the information and talking points they need when speaking with external stakeholders. And most importantly, be honest, provide solutions when you can, and remember we're all human.