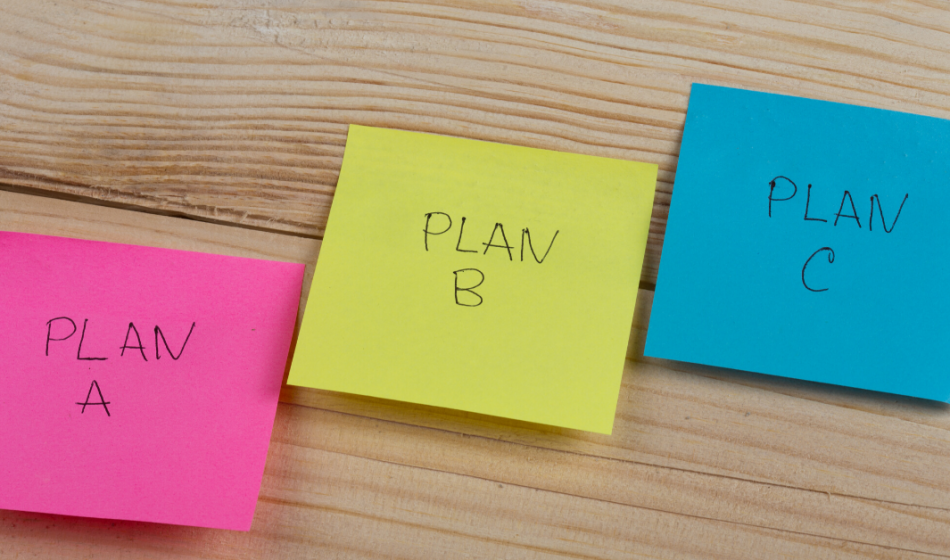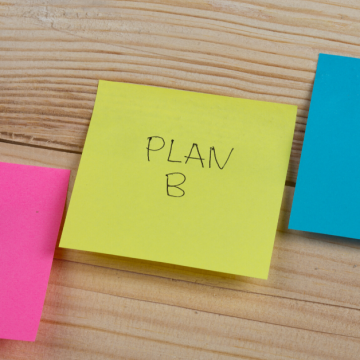 Coronavirus: Planning for the Business Impact
As practitioners, we spend a lot of time out in the field. As a result, we hear a lot of our clients' worries and fears as they relate to their business. So, when a public health crisis, such as the Coronavirus, dominates the news, it's a good reminder that having a plan in place to respond to external risks will help your organization maintain consistency and order.
In this article, we're sharing tips and a downloadable tool to help you create a contingency plan for your organization to address factors outside of your control. Whether you're preparing for the consequences of a potential Coronavirus outbreak in your area, or are looking to combat another identified risk, these tips provide a clear framework to evaluate and plan for those factors that may have an effect on your business.
What is a contingency plan?
So many organizations do a good job of planning for factors that are within their control. These may include a plan to hire additional sales personnel, enter into new markets, or make changes to compensation and benefit plans.
While internal factors play a large role in your operations, it's equally important to look at external factors and their associated risks. That's where building a continency plan can help put your mind at ease. Think of your contingency plan as a framework to use when confronted with something unusual and outside of your control. By researching and planning ahead of time, you can rest assured knowing that if something happens, you have a plan to handle it.
Steps for creating your contingency plan
Ready to create a contingency plan for your organization? Follow these four steps:
1. Assemble the right team
Identify the key players, experts, or stakeholders who would be affected by, or help respond to, a potential risk. These are the people you may want to collaborate and plan with to address the risk. With a variety of viewpoints, you're sure to identify a wider array of risks and ideas.
2. Identify risks and their likelihood
Now that you've assembled your team, start to identify the external factors that may affect your business. Examples of external factors include:
The economy, such as changes in interest rates, wages, and levels of inflation
Technology, including the creation of new technologies, data breaches, and hacking
Environmental activity, such as natural disasters and infectious disease outbreaks
Political, including local and federal legislation and elections
3. Create the plan
You've identified your risks, and you're ready to create your contingency plan. Start by identifying the potential areas of impact which may include:
Your supply chains
Questions to ask: How could this risk affect your supply chain? Are there alternatives to shore up your supply chain? Do you have established relationships with those alternatives should you need to pivot quickly?
Customers and their supply chains
Questions to ask: How do you fit in your customers' supply chain? How does your contingency plan affect them? If a risk arises and something changes, does it need to be communicated to customers? If so, what is your plan for doing so?
Employees
Questions to ask: Does the risk affect the safety of your employees? If so, is your team equipped to operate remotely? Can you offer more flexible work schedules?
Short-term restructuring
Questions to ask: How can you move to ensure the survivability of your business? Do you need to reduce payroll? Have you thought about a shorter work-week? Do you need to look at staffing levels?
Long-term strategic implications
Questions to ask: Will this require long-term changes to your business model?
4. Share the plan
Once your plan is fully-documented, it's time to share it. The template, available to download below, will help you organize your plan and identify owners for each area of impact.
We recommend sharing your contingency plan with your leadership team at a minimum. This allows the high-level leaders in your organization to work from the same playbook and will ensure that the teams they oversee are operating to the same end.
As long as a risk is present, it's best to revisit your contingency plan at least weekly. This will ensure that your team is up-to-date and can make changes as necessary.
We're here to help you succeed
At Mahoney Performance Institute, we've helped over 100 organizations develop their corporate strategy and contingency plans. The steps above, along with this template we created, will ensure that you're prepared to respond to the Coronavirus, and any other external risks you've identified. Download your template today to get started, and don't hesitate to reach out if you have any questions. We're here to help!