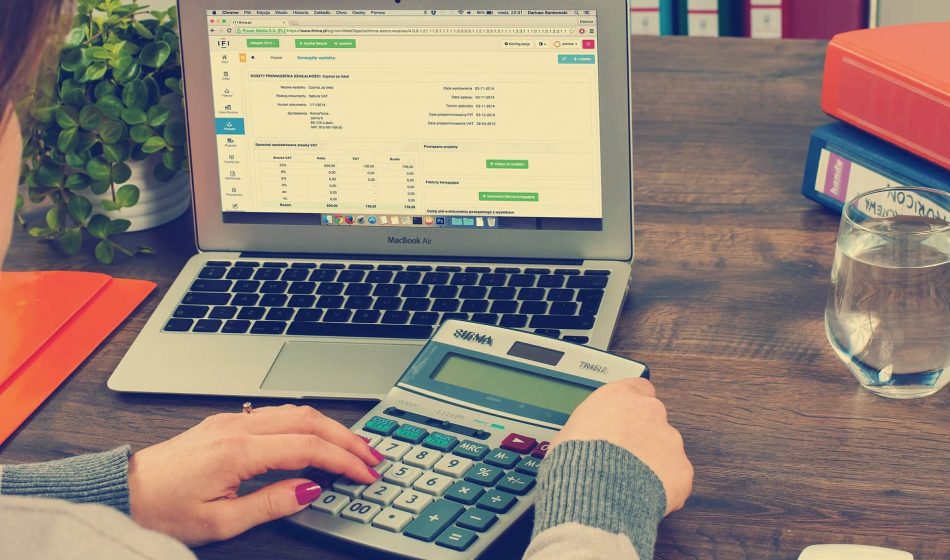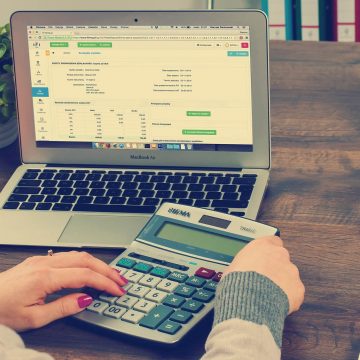 Pay Them Now Or Pay More Later
Want to do something special for the holidays?
How about an all expenses paid trip to Banff.
Looking for that special gift? There are diamond earrings, kayaks, Bose speakers, Apple watches and other goodies just waiting for you…for free.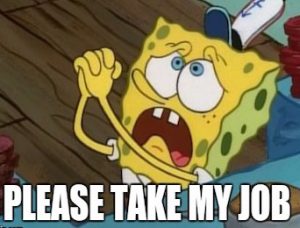 The holiday season hiring race is on.
With unemployment at a record low, retailers, call centers and logistics companies like UPS are scouring the earth to fill over 700,000 jobs and they're offering out of this world incentives to attract seasonal workers.
Such is the jobs to labor imbalance.
This phenomenon isn't limited to holiday-fueled temp jobs.
The Ladders reports that 67% of workers earning over $100,000 see themselves quitting in the next six months and more than 3 million workers voluntarily leave their jobs each month.
They surveyed more than 50,000 workers earning over six-figures and found that 67 percent see themselves at a different company in just six months. About 40 percent would move out-of-state for just $10,000 more in pay.
The average increase for taking a new job is 15%.
Experts at Gartner and Glassdoor suggest that the reason so many American workers are leaving their jobs is because quitting is the best chance they have at getting a raise right now. The current labor market has 7 million unfilled jobs, but is not providing significant wage growth.
When I ran marketing for some of the largest firms in the investment business, I climbed the ladder to boost my earnings. However, since the great recession, internal promotions are fewer and far between.
Companies have captured greater efficiency and expense flexibility by changing the makeup of their workforces. Vast swaths of middle management jobs have been eliminated. Contracted labor is used to fill elastic demand for labor. There are simply way fewer opportunities get promoted.
You'll pay them anyway.
This labor market dynamic means the best chance workers have to increase earnings is to leave for a new job. Companies losing those workers are left with a thinner leadership pool and holes in their teams.
The irony?
You're going to have to pay that 15% increase anyway. The candidate you hire to replace the lost talent is leaving their old job to get that 15% from you.
Then you can add the cost of the learning curve and the uncertainly of making the right hire.
So what's the strategy?
It seems there are only two choices: pay to keep your talent or pay more to replace your talent.
Paying to keep your talent looks like the best way to go. Of course, that won't be true in all cases. Sometimes new talent can infuse new energy and ideas, and boost overall performance. But most times, as research suggests, it's more productive to keep your best people.
Act before it's time.
For employers, here's another kick to the stomach. Not only do you have to gauge whether to pay to play – you'll probably be faced with that decision after your employee tenders their resignation.
By then, they're either gone physically or mentally. How many times do you think paying an employee with a gun to your head works out? In my experience, not often.
I think it might be time for a new approach; the preemptive raise.
If you're going to have to pay anyway, how about getting more loyalty and productivity for your money.
Along with a well-conceived succession plan, you might want to add a program of 'surprise' wage boosts or bonuses. The impact of such an action can be enormous, with a positive ripple effect throughout the organization.
Those ruminating about leaving could become inspired and think, "I work for the greatest company in the world." They'll tell their family and friends, "I got a raise just because they value me and like me."
The return on your investment is multiplied by the goodwill inspired and the more energized culture that results.
So, when you're contemplating your workforce strategy, ensure you have an organizational development plan that identifies your key talent. Then reward them when they least expect it.
It's a surprise party that gives both ways.