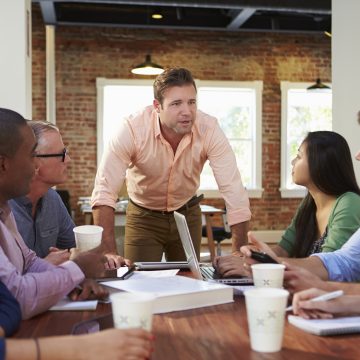 How much money are you throwing away?
This is awesome.
On Monday at 6:30 a.m., I reached into my pocket for my car keys and felt a sudden rush of excitement.
There was something there I hadn't expected. I pulled out my hand and was clutching a lost $20 bill. Yes! Found money. Nirvana.
Everyone's had that feeling. It's awesome.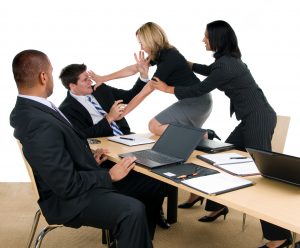 This is not awesome.
"What are you talking about dad?" he said, "I didn't get anything." Of course, I should have sent him an eCard. They don't get lost.
I'm an idiot. Card lost. Cash gone. $250 bucks straight into the garbage.
Not an awesome feeling.
I'm sobbing every day.
It's typical for companies and their teams to start the week with a Monday morning meeting.
And if you do, you're probably throwing out hundreds (if not thousands) of dollars every week due to the waste of productive time spent in those meetings.
If I threw out megabucks at every Monday team meeting – or at Tuesday's project meeting, Wednesday's marketing and sales meeting, Thursday's financial meeting and Friday's operations meeting – I'd be sobbing every minute.
A dumpster full of billions.
Studies report that collectively, bad meetings cost the US economy up to $283 billion annually. Some of that of that lost money used to belong to you.
Recently, I reviewed research on meetings and will share some of the information I discovered:
There are 36 – 56 million meetings in the US every day.
Most people spend almost 12 hours of their 40-hour workweek preparing for and attending meetings.
Up to 50% of meeting time is wasted.
Bad meetings make professionals lose about 31 hours every month (approximately 4 work days).
95% of meeting attendees miss parts of meetings.
73% take other work to meetings.
39% say they have dozed at meetings.
The author of Death by Meeting, Patrick Lencioni says "bad meetings not only exact a toll on the attendees as they suffer through them, but also cause real human anguish in the form of anger, lethargy, cynicism, and even in the form of lower self-esteem."
You've probably heard of and implemented useful some tactics for making meetings more effective like those laid out in Lencioni's book and others.
But, the most interesting take on the subject that I've found comes from Christine Comaford, who uses neuroscience to enhance leadership performance.
She succinctly defines the mindset that leads to effective meetings:
When you're in a meeting – make decisions
When you leave a meeting – execute
Simple right?
She says to get to this simple definition; we need to understand the six types of communication that take place in meetings:
Decision making and debating
Promises
Requests
Point proving
Information sharing
Sharing oneself
Only two of these drive results: promises and requests.
Her work shows that in unproductive meetings, approximately
80% of communication time is spent info sharing, decision-making and debating, sharing oneself and point proving.
20% is spent on requests and promises.
In productive meetings, approximately
70% of the time is spend on promises, requests and decision making and debating.
30% is on point proving, info sharing and sharing oneself.
How to move from wasteful to productive.
To begin the transformation from a culture of ineffective meetings to productive ones, Comaford suggests we recognize only 3 types of meetings:
Why meetings: Strategy and mission: priority is focus and the method is debating and decision making.
What meetings: Brainstorming: priority is clarity and the method is info sharing.
How meetings: Implementing: priority is accountability and the method is promises and requests.
…and foster 4 specific habits
Setting a meeting's intention in advance – what should be accomplished.
Invite only the doers, decision makers and impacted parties.
Have a clear meeting leader and time-lined agenda.
Send a recap email of all responsibilities post meeting.
My take-away is this: meetings are made up of people, each with a perspective and communication style who want to contribute.
Tools like agendas and meeting technology can certainly help turn meetings into ones of impact.
But I'm impressed by the argument that the fundamental keys to meetings with positive impact are limiting the reasons for meetings and the types of communication allowed.
It's a discipline to seriously consider when a few billion dollars are on the line.
Send me a message if you'd like the links to the source material used for this article – especially the Forbes article by Christine Comaford. She includes some very useful infographics to illustrate her points as well.
Learn about how Mahoney Performance Institute can help bring your executive team meetings to peak effectiveness. Contact Abby Todd, Client Services Coordinator at 518.292.6567 to schedule a discussion with an MPI Principal Consultant.