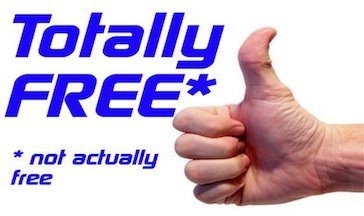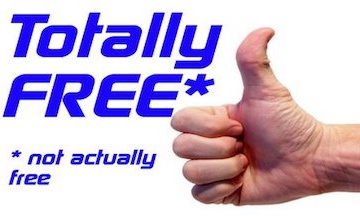 Your Bill is Coming Due: The Very Real Costs of Not Training Young Talent
On the streets of Brooklyn where I grew up, they called it "gettin some'n for nuttin."
Many of today's employers say that training and developing their younger employees is somebody else's job.
They seem to want a free ride, but there's no such thing.
 Unrealistic expectations
Peter Cappelli, Director of the Wharton Center for Human Resources, says that employers' expectations — for what they must invest in training their employees — are increasingly out of step with reality.
From his studies, what Mr. Cappelli has discerned is this: What employers really want are workers they don't have to train.
The amount of training a younger worker receives has been steadily declining since the late 1970s.
1979, young workers got an average of 2.5 weeks of training a year.
1995, employer surveys found that the average dropped to 11 hours per year – most commonly on workplace safety — not building new skills.
2011, an Accenture study showed that only about a fifth of employees reported getting on-the-job training from their employers over the past five years.
From the nature of today's workforce, this trend doesn't appear to be changing anytime soon.
Two factors tell me that a bill is coming due for employers who continue to marginalize the importance of training young leaders:
Millennial and Generation Z workers demand training and development
The economy relies even greater on a contract labor force rather than staffing up. In 2018, half of US companies used freelancers, up 16% in twelve months.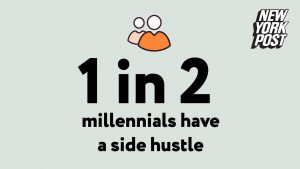 The side hustle takes your place
So if you won't develop them, what's a young employee to do? Increasingly they are leaving you or preparing to do so.
You probably already know that. But what you may not know – and might surprise you – is where almost half of them are are going:
They are leaving you by creating their own jobs.
Before you scoff at the threat of young, naïve employees leaving you to start their own business, you should understand the kind of "job" I mean. According to Upwork's Freelancing in America 2017 report, young workers who are unhappy with their jobs and employers who won't train them are increasingly choosing to become their own bosses and training themselves.
Almost half of millennials (47%) have freelanced over the past 12 months. And 56% of those have gotten their own skill-related education within the last six months, according to the survey.
While money is a factor, 64% of them say they started freelancing more by choice, not necessity.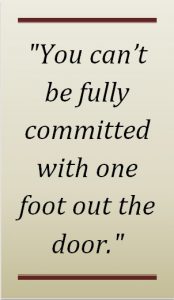 Here's the double whammy
By now, I'm sure you know the effects of engaged vs non-engaged employees. Workplaces with a highly engaged workforce enjoy:
20% higher sales
21% higher profitability
17% greater productivity
26% less turnover
20% less absenteeism
On the other hand, Gallup estimates the cost of disengaged employees in the US is $550 billion.
So what do you think it means when up to half your high-energy workforce has to chase their own training and development with a side hustle?
When you look at it in the most practical sense, there are two really bad things that can afflict employers who don't train their younger workers – delivering a two-fisted punch to company performance:
They leave – and you incur the high cost of turnover
They become distracted – engaged with their own projects and less engaged with your company – and employers are hit with their share of $550 billion in lost sales, profits and productivity
This strategy season, when you consider whether to invest in the training and development of younger employees, consider the unintended costs you could incur if you don't.
MPI Notes: The registration deadline for MPI's Personal Leadership class is October 22nd. Contact us to learn more or register online.
The next MPI Executive Breakfast presentation takes place on October 26th, Make Your Company an Execution Beast. Top executives of Capital Region companies can request an invitation by contacting Abby Todd, Client Services Coordinator at 518.292.6567. Space is extremely limited.