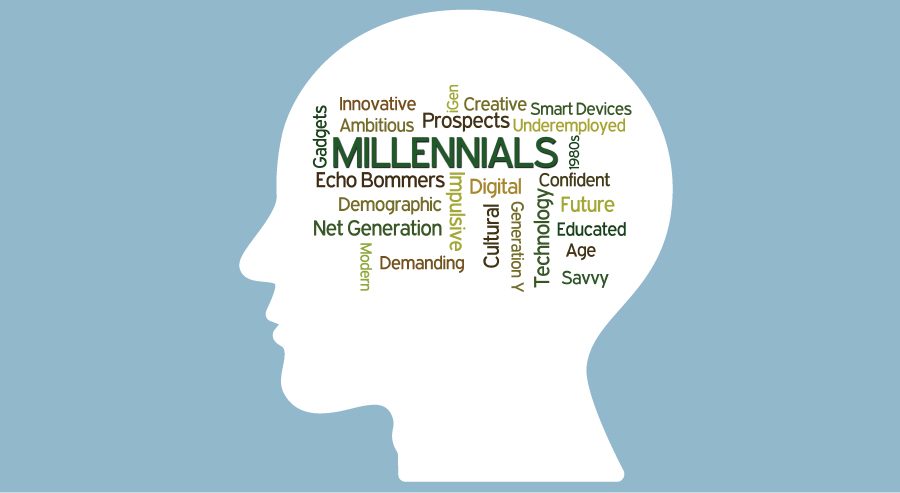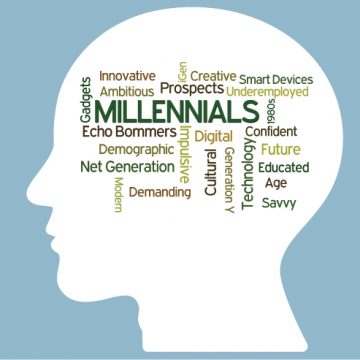 Millennials: Not Who You Think They Are
Lazy. Self-Absorbed. Entitled. That's the stereotype of Millennials at work.
Here's another, more productive lens with which to view them:
Innovative. Team players. Tech-savvy. And most importantly for your business – Manager.
Millennials manage 40% of the workforce.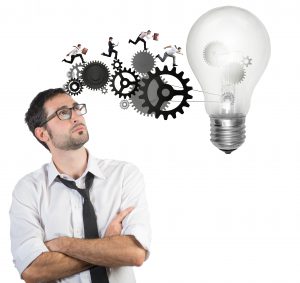 If you're a leader who still ascribes the most defamatory description of the backbone of your workforce, it's time to wise up and lead. Stop the inclination to think negatively about this group of critical employees and learn to use the strengths they bring to your organization.
Here is an optimistic look at the skills and character traits that flow from Millennials and some ideas for how you can unleash them for the benefit of your organization.
Innovative and Resourceful.
According to a Bentley University study, 66% of Millennials have a goal to start their own business. They have a spirit of innovation. Some may perceive this trait as their being unwilling to follow rules, but I see it as a driver of solutions and new ideas.
They have the skills and the tenacity to look for solutions using the tools and information they have at their disposal. Using connected technology platforms, they will find what they're looking for and won't stop until they do. If a Google search doesn't get them there, they will post a question on a relevant forum and use social media to crowdsource information and opinions from their extended networks.
Productive and Tech-Savvy
The Millennial DNA includes an inherent ability to understand technology. They naturally turn first to tech to get the work done. According to Cisco's 2014 Connected World Technology Report, 82% of HR professionals think that Millennials employees are able to perform tasks faster than older employees using mobile devices and apps. Their constant use of smartphones and apps helps them finish tasks quickly and with less effort.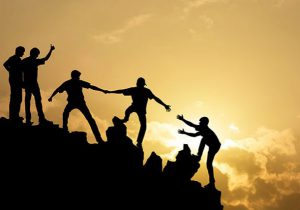 Collaborative and Connected
Their social media lifestyle reinforces Millennials' desire to join and thrive companies that encourage teamwork. They work well in teams because they tend to communicate regularly and openly. They're relatively higher level of tolerance towards differences, makes them more willing to accept other opinions. Overall, this makes them an ideal fit for today's matrix / flat organizations.
Unleash the Power
Here are a few ideas to empower and harness all that Millennials can do for your organization:
Invite them to brainstorming sessions for new strategies, plans or simply a new way of solving a long-lasting problem
Listen to their ideas and give credit to their resources
Be approachable and available for them, offer them mentorship
Suggest a bonus if they can find simple, innovative solutions for their own bottlenecks and those of others
Let them use their own devices if that helps them do their job better
Let it be known that you are open for their suggestions for new apps that have the potential to increase productivity
Do not restrict your employees' activities on social media. Provide a code of practice instead
MPI can assist you in creating a culture that unleashes the power of Millennials. Contact us to discuss our culture services.
Note: The next MPI Executive Breakfast presentation takes place on October 26th, Make Your Company an Execution Beast. Top executives of Capital Region companies can request an invitation by contacting Abby Todd, Client Services Coordinator – 518.292.6567. Space is extremely limited.