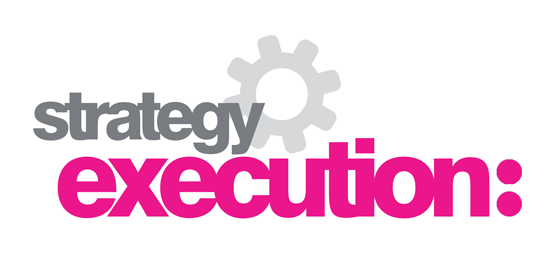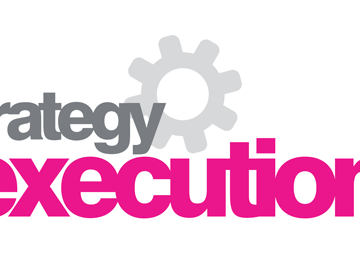 You're Not Going to Like This
Ok, today we get down to brass tacks on the subject of strategy execution.
Here is the reason your company won't execute its strategy plan.
You don't want to.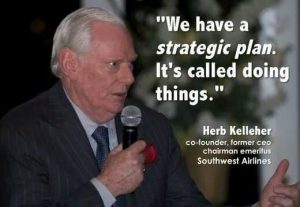 Hey, I'm just telling you like it is. I know you've got your reasons. But it all boils down to the fact that you've got better things to do.
Here are some revealing statistics as reported in Bridges Consultancy 2016 Strategy Execution Survey:
Only 2% of leaders are confident that they will achieve 80-100% of their strategy's objectives.
Only 10% of organizations achieve at least 66% of their strategy objectives.
Only 36% achieve between 50%-67% and 54% achieve less than 50%.
So if you're in top 10% of companies, my apologies.
For the other 90%, I want you to know there's a pathway up the execution ladder. You just have to really want it because some basic principals of behavioral economics are working against you.
In its simplest definition, behavioral economics is about the factors just below consciousness that drive the decisions you make and the actions you take. You can learn about it in books like Blink by Gladwell, Nudge by Thalor and Sunstein and Freakonomics by Dubner and Levitt.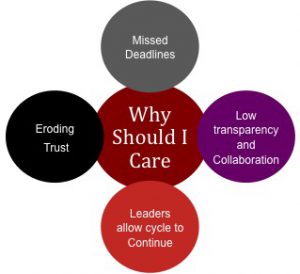 Behavioral economics applies directly to execution because those below the surface factors present in executive leadership and teams are the reasons that strategy execution drops in priority throughout the execution cycle.
A poor execution culture adds to existing inertia until it's just easier to do other things than work on strategy execution. Leaders and their teams feel and are more productive by focusing on their core responsibilities rather than slogging uphill to execute strategy tasks. Their behavior is influenced by the factors in the environment that make it more expensive to work on strategy tasks than to de-prioritize them.
You can become great.
Here are a few statistics that describe companies with a poor track record of execution.
9% of cross-functional colleagues TRUST each other to keep their strategy commitments.
95% of employees do not understand their organization's strategy.
92% of organizations do not track the key performance indicators that tell them how well they are doing in competition.
So how can you break a dysfunctional execution culture and become great at it?
Here are 3 steps:
Clarify
It is a chief executive imperative that all members of their execution team are crystal clear on their roles, expectations, decision-making authority and metrics. The responsibility for clear communication goes beyond the CEO to every leader in the execution chain.
Trust
Your execution system must include a rhythm of transparent reporting, team problem solving and accountability to each other.
Lead
This may be the most difficult part, holding individuals and their teams accountable for their commitments. Insisting on accountability may lead to come difficult personnel decisions. But, without accountability, the system breaks down and the company will become mired in dysfunction. Ultimately, this is the job of the CEO.
MPI will dig much deeper into the topic of strategy formulation and execution in its Executive Breakfast presentation on October 26th – Becoming a Strategy Execution Beast. Top executives of Capital Region companies can request an invitation by contacting Abby Todd, Client Services Coordinator – 518.292.6567. Space is extremely limited.
For additional assistance with planning and executing your strategic plans contact MPI.
Registration closes soon on MPI Organizational Leadership Class. You can learn about this highly-rated program by clicking here.